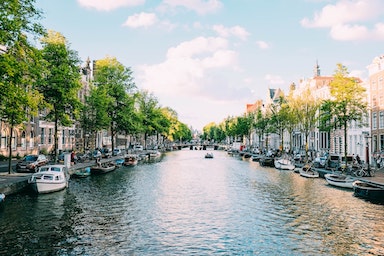 Work Permits Netherlands
There are a lot of things coming at you when you're starting to work in a foreign country. You have to take care of a place to live, you have to learn about the taxes and rules, and besides that, you might have to arrange a Dutch work permit. Otherwise there is a chance that you can't start your new job in time. Luckily, we can assist with applying for this work permit in the Netherlands. Feel free to contact us with all your questions regarding work permits in the Netherlands.
Because normally, foreigners who are an originally from a country that is not a member of the European Union or the European Economic Area, are prohibited of working in the Netherlands without a valid and appropriate Dutch work permit from the Dutch Immigration Department. And because foreign companies may find it difficult to determine the appropriate permit type, a little help may be useful. And that's why we are here.
Types of Dutch work permits
There are a few different types of Dutch work permits. The main kinds of work permits that apply to the Netherlands are as following:
The GVVA or single permit.
The highly skilled migrant permit.
The orientation year permits for expat graduates.
The entrepreneur permit.
Because there are different types of work permits in the Netherlands, it can be difficult to decide which one is the permit that you need. We can assist you during this quest. Because of our years of experience with expats, work permits and comparable subjects, we know exactly how to handle even the most difficult situation. If you have more questions regarding the Dutch work permits for expats, feel free to contact our team of specialists. They can help you out with any questions regarding the subjects stated above.