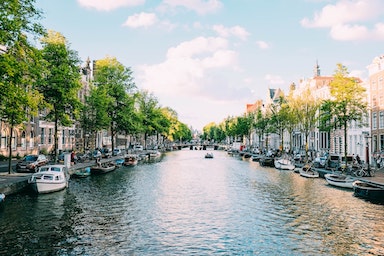 VAT Advice
Dutch VAT can be really complicated, especially when you do business overseas. And because the VAT rules and regulations, at home or abroad, are so complicated, a lot of firms decide to outsource their VAT activities. Or they at least seek expert advice regarding all VAT matters. Here at TGS lime tree, that is what we do: we provide different firms with valuable advice regarding everything that has to do with VAT. And seeking help regarding VAT matters does come with two large benefits.
You can keep your focus on your core business, while we take care of all your VAT activities.
Due to the complicated laws and rules regarding VAT matters, it is easy to make a mistake. If you outsource your VAT activities, we can help you to prevent making costly and time-consuming mistakes.
VAT advice: TGS lime tree
If the information that your company is carrying out is not sufficient, you can be facing some unpleasant surprises. Luckily, here at TGS lime tree, we are specialized in all questions regarding VAT, how difficult they may seem. Our team of experienced specialists knows exactly how to handle every VAT situation. Our services can be divided into two subjects: providing your firm with valuable advice or providing your firm with advice and implementing this advice, together with your team.
Because sometimes there is just a problem which needs to be answered. But in other cases, there is a problem which needs to be solved, whereafter the solvation of this problem must be implemented. We can take care of both things, so you can keep your focus on your core business and we can help prevent your firm from making costly and time-consuming mistakes. Feel free to contact our team of VAT specialists. They can help you out with any questions regarding the subjects stated above.
What are the costs?
Basically all our advisory services will be charged on the basis of our hourly rates. Our current fee structure varies between € 145 for junior staff and € 320 for partner and director. Please note that all amounts mentioned are excluding Dutch VAT.
Upon your request we can provide you with an estimate of our costs before we start with specific advisory services.