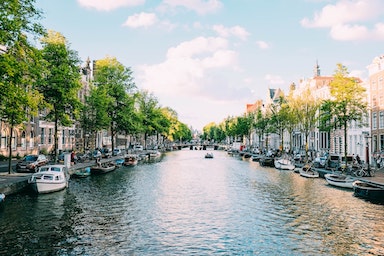 Tax Accounting
Tax accounting in the Netherlands can be a really complicated activity. The laws are complex, especially for firms who aren't familiar with the Dutch legislations and regulations. So if you're owning a company in the Netherlands, approaching a company for tax advice is always a good decision. Our team can assist as your tax accountants or your corporate tax accountants. Due to years of experience, our reliable team of tax accountants knows exactly how to handle your situation. So you don't have to dig deep into the complicated world of Dutch tax laws. We will do that for you.
Corporate tax accountants
When you own a corporate in the Netherlands, there are a lot of complex tax laws you have to follow up. You could invest your valuable time in figuring out how all of this works, but to reduce the risks of making costly mistakes you could approach a company, specialized in those subjects, to help you with the work. Or do it for you. At TGS lime tree, you're at the right place. Our team of tax accountants is happy to help you with all your questions regarding the Dutch tax laws.
As being said, the Dutch tax legislations and regulations are really complex and difficult to understand. So if you have any questions regarding our tax accountants, accounting services or corporate accounting services, feel free to contact our team of specialized tax accountants. They can help you out with any questions regarding the subjects stated above. You can expect a personal approach. Our main goal is to make things easy for you, so you can keep your focus on your core business.